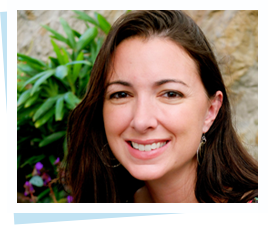 Founder & Director
Brittany Blockman, MD, MA, is an award-winning pediatrician, documentary filmmaker, and medical anthropologist with a background in and passion for integrative medicine.  She completed her pediatric residency at UCSF's Pediatric Leadership for the Underserved program in 2015, where she laid the groundwork for Communitas and was recognized by the American Academy of Pediatrics (AAP) with the Anne Dyson Award for her child health advocacy work with Communitas. She is passionate about improving the health and quality of life of children and adolescents through an integrative approach to health and is hopes to revolutionize healthcare for young people living with chronic illness and adversity through Communitas.
Dr. Blockman graduated from Tulane University School of Medicine, where she was inducted into the AOA Medical Honor society. Prior to attending medical school, she worked as a documentary filmmaker, with a film premiere at the 2008 SXSW Film Festival and film sales to Viacom and Netflix.  Dr. Blockman holds a BA in anthropology from Princeton University and a MA in medical anthropology from Harvard University.  She is also certified in mind-body medicine through The Center for Mind Body Medicine in Washington, DC and completed a month-long integrative medicine immersion program at Andrew Weil's Arizona Center for Integrative Medicine. She is currently one of the first clinical fellows in integrative medicine at UCSF's Osher Center for Integrative Medicine.
Dr. Blockman has been on a path to create Communitas ever since she encountered family tragedy as a teen in the loss of her mother to cancer during high school. Her journey with her mother through her 3-year experience with cancer taught her about what is at stake for patients and their families and what it is like to live with the ups and downs of chronic illness. It inspired her to become a doctor who puts the patient's and family's values and experiences first and to strive for a kind of medicine that helps people not only heal, but thrive. As she journeyed with her mother through her battle with cancer, she saw first-hand the healing powers of a holistic approach to health that involves engaging with self-care and mind-body techniques, nourishing the body through healthy nutrition, reducing stress, spending time in the natural environment, and connecting with a supportive illness community.
Her mother's life ended far too soon but Dr. Blockman has made it her mission to carry the torch her mother lit for her and bring communities together around serious illness, expand their conceptions of healing, and help lift people up in the face of adversity. She believes that given the right environment, community, and tools, adversity can be the thing that transforms a life and family in a positive way. With this in mind, she envisions a new healing model in Communitas that brings people together and helps families re-orient their lives in a positive way moving forward from illness.
Dr. Blockman sees the role of physicians as one of helping people not only stay healthy but also helping them live better lives — and sees that role as extending beyond the bounds of the clinic or the hospital. She hopes to promote a paradigm shift in the medical system at large around the role of healthcare in empowering patients and taking care of the whole patient and family. She has been supported and inspired to create Communitas by many friends and family along the way and hopes to continue working with like-minded people from various disciplines to continue and expand Communitas.